Blog
News and Financial Solutions Articles.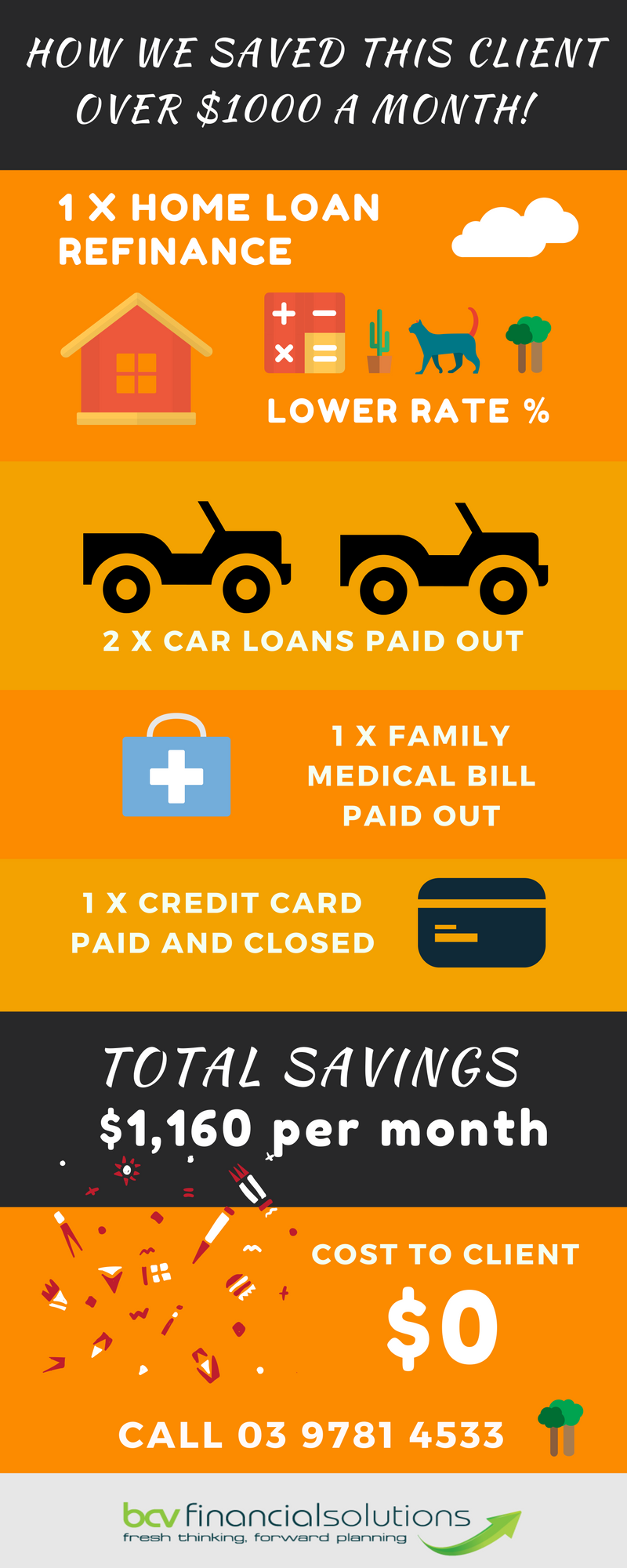 How we saved this client over $1000 a month!
September 20, 2016
We recently organised a home loan refinance for one of our clients - which resulted in savings of over $1000 a month! The cost to the client was $0! Curious to find out what you could save? Give us a call on 03 9781 4533 or send us a message.
Thank you! Your submission has been received!
Oops! Something went wrong while submitting the form