Blog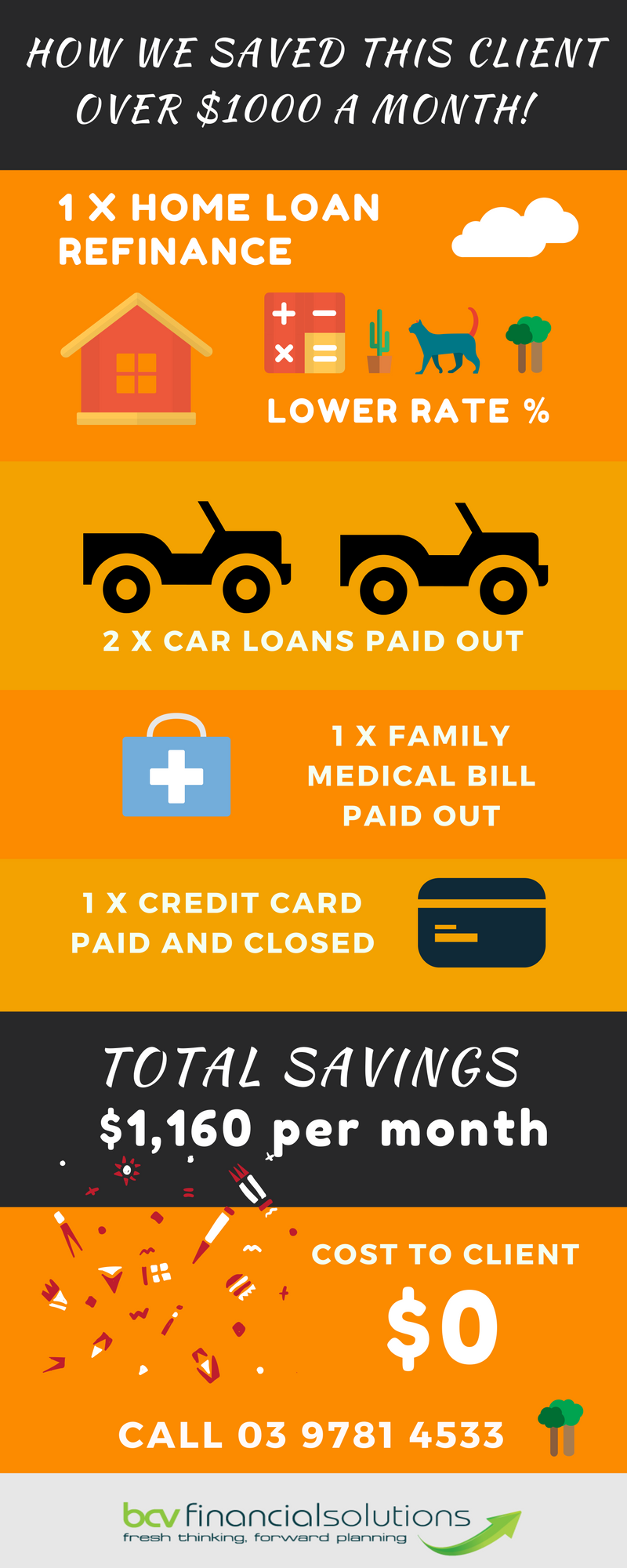 How we saved this client over $1000 a month!
September 20, 2016
September 20, 2016
We recently organised a home loan refinance for one of our clients - which resulted in savings of over $1000 a month! The cost to the client was $0! Curious to find out what you could save? Give us a call on 03 9781 4533 or send us a message.
Thank you! Your submission has been received!
Oops! Something went wrong while submitting the form
The information on this site is of a general nature. It does not take your specific needs or circumstances into consideration, so you should consider your own financial position, objectives and requirements and seek personalised advice before making any financial decisions.